Back in August of 2018 I visited Haru Ramen in Clearfield Utah. My wife and I had seen a handmade sign on the busy University Park Blvd pointing guests to the Legend Hills area. I knew the area because of the Lucky Slice Pizza and the Sushi-Ya that had been there forever. They are open Monday thru Saturday 11am to 9pm.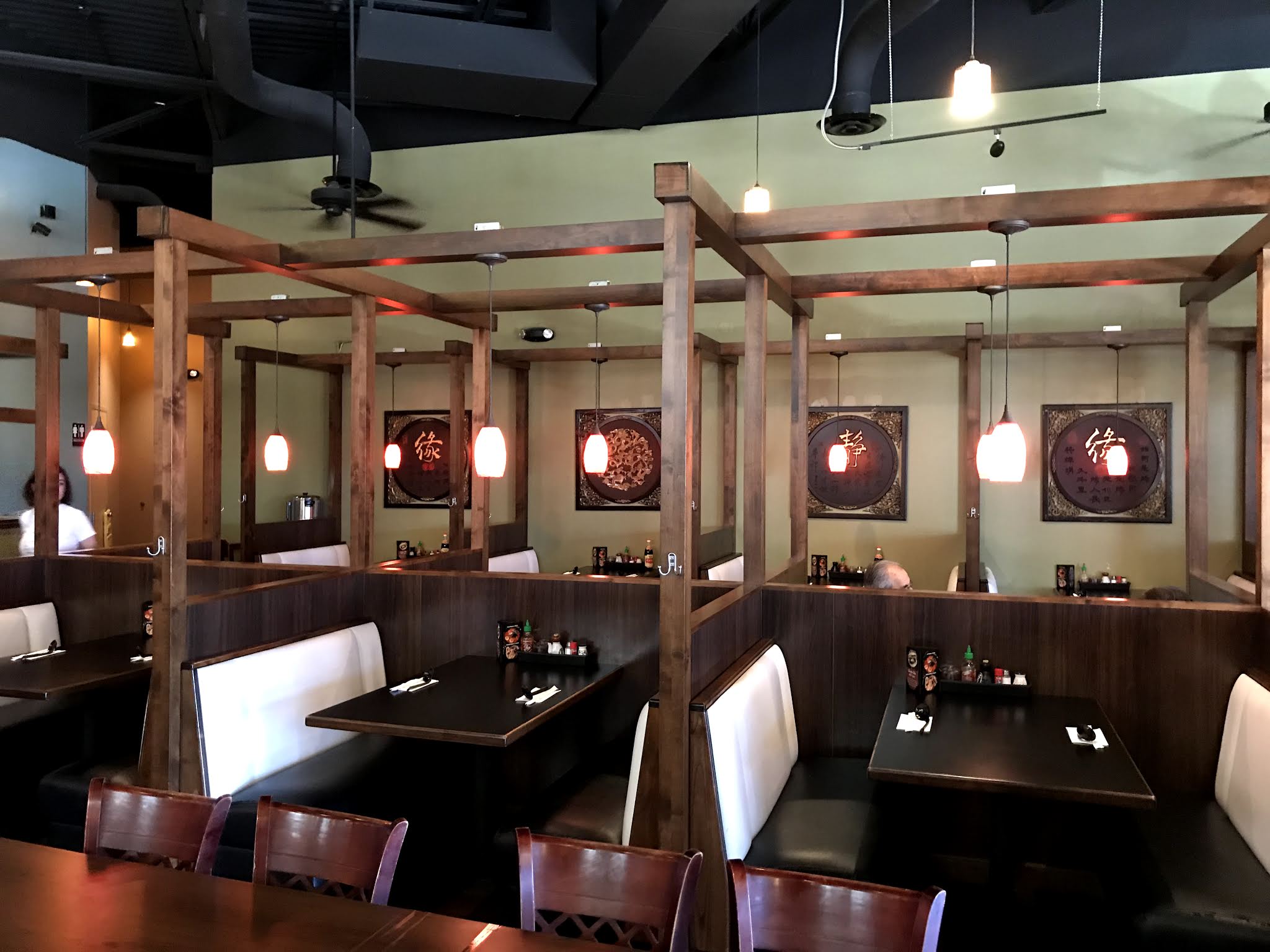 Atmosphere
We visited Haru on a Friday around 12pm and there was no one there. There was only booth seating available and the waitress brought us to one of the many empty booths. The first thing I noticed as we walked in was the wood design and the big kanji character for Spring (Haru). I could tell that they were trying to go for the traditional Japanese look and they seemed to pull it off well. There was a few paper decorations that seemed out of place, but paper is pretty traditional so it worked alright.
Overall I would give the atmosphere a seven. There was nothing spectacular about it. We were eating in an empty room, and the decorations were ok.
Customer Service
The customer service was bad. The only person we saw the entire time we were in there was the waitress. I could tell that she had trouble with English and she was likely a Chinese exchange student, but the only interaction we had with her was that she took our order and she brought our food. There wasn't much talking or smiling. She wasn't helpful and she didn't seem knowledgeable about the things on the menu. She seemed like she didn't want to be there and she seemed like she was more interested in her phone rather than helping customers in the restaurant. At least she wasn't outright rude, but there was nothing good to note.
Overall I would give the customer service a four. Again there was nothing particularly rude about her, but as a restaurant establishment it's important that waiters and waitresses take the lead in helping their guests feel welcome and happy. She didn't deliver.
The Noodles
As long as the noodles aren't instant ramen noodles then I'm usually ok with the chef's choice of noodles. In this case the noodles were ok. There was nothing particularly good about them, but they were not the worst noodles I've ever had. Normally, ramen noodles need to be delicious on their own and complement the broth. In this case, there was nothing special about either.
Overall, I would give the noodles a five. Nothing special about them, but thankfully and gratefully they weren't instant ramen noodles.
The Toppings
This is where I realized I was probably in more of a Japanese fusion restaurant. I ordered a Tonkotsu Ramen ($9.95) and it was the first time I've ever had sticks of Bok Choy in my soup. It was very unexpected since that wasn't in the description of the soup on the menu. There was a section in the menu to add your own toppings for an extra price and Bok Choy was in that list, but it wasn't something that I added. Maybe they were trying to be nice and give me some extra toppings. Other weird toppings were broccoli, spinach, and fried onions. Not that it would've tasted bad, but it's not normally what you would expect in ramen.
The other toppings they used were there slices of chashu, two pieces of narutomaki (fish paste), about an eighth piece of seaweed (nori), a handful of raw bean sprouts, and two hard-boiled egg halves. Bean sprouts are pretty common in ramen, but the two hard-boiled egg halves was rare. I normally would have been super excited about that, but the eggs were not soft-boiled very well. They were closer to being hard-boiled. The meat was a bit chewy and didn't fall apart very easily.
Overall I would give the toppings a six. It was nice that they tried to add a bit of creativity to the toppings, but I could tell that since the menu was so free flowing, the chef wouldn't be able to make all the toppings complement the dish, so in the end it seemed like a mishmash of toppings.
The Broth
Arguably one of the best parts of a good bowl of ramen I was hoping for something amazing with the broth. It was good, but they couldn't make up for the lack of everything else. It was creamy and you could tell it was a tonkotsu, but the noodles and the toppings just didn't complement the soup as well as I would've hoped.
Overall I would give the broth a six. It was ok and if you are looking for the tonkotsu taste, you can definitely find it here, but it just didn't complement the rest of the soup like it should have.
Conclusion
For a restaurant dedicated to only Ramen, it's called Haru Ramen, I would've expected a lot more. The soup was just normal. It didn't shine out in any capacity. The meat was mediocre, the eggs were not soft-boiled, the toppings were strange, and the noodles weren't comment worthy. It was overall a mediocre experience that I probably wouldn't recommend to anyone. Don't get me wrong, it wasn't the worst ramen experience I've had, but again for a place dedicated to ramen as I assumed from the name, I would've expected more.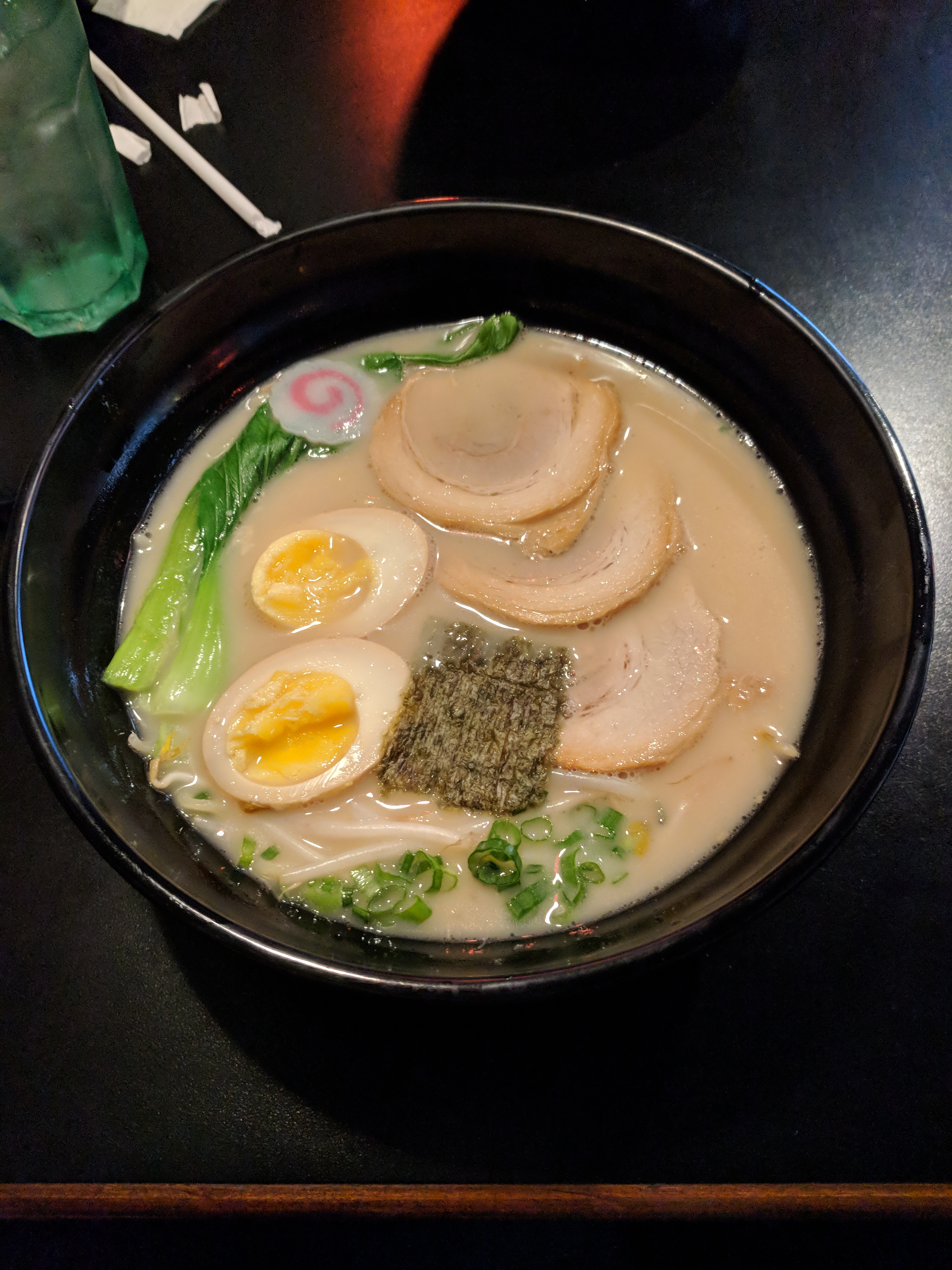 Post a comment:
0

Comment(s)
---