Back in January, I had the opportunity to visit Ramen Haus in Ogden, Utah. We drove past this place a number of times during the Christmas season because it sits right on Washington Blvd in one of the busiest parts of Ogden. Of course, we had to try it because it had ďRamenĒ right in its name. Ramen Haus is closed on Mondays, open for lunch (11am-2pm) and dinner (5pm-9pm) Tuesday thru Thursday and open Friday thru Sunday from 11am to 9pm (8pm on Sunday).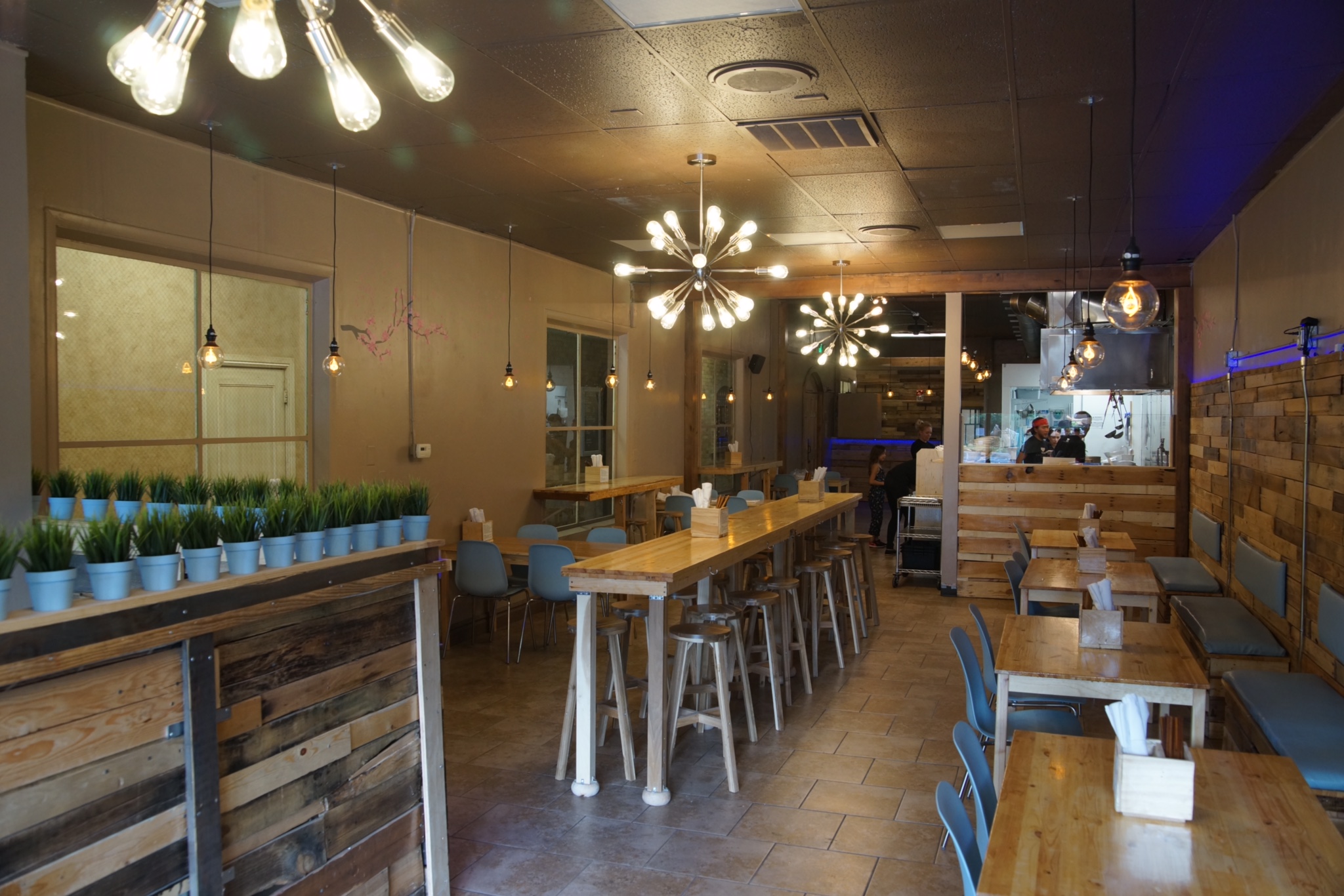 Atmosphere
The first thing I noticed before even arriving at Ramen Haus was parking. There was absolutely no parking. I definitely don't fault Ramen Haus for this. I gave them a call to ask about wait times and the parking situation and the woman on the phone told us to park in the parking garage on the backside of the building. That was very convenient and I would never have known about this unless I called. She was very kind and very friendly on the phone, which was a major positive.
The back entrance was a shared entrance with a few other restaurants and felt more like an alleyway you would walk down in and old city. After walking in to the store, the decoration was very ďIKEAĒ, if that makes sense. It seemed like they were trying to attract the hipster crowd. The use of wood was very nice and small succulents were a nice addition to atmosphere.
Overall I would give the atmosphere a seven. The old-timey feel of the alleyway and the modern mix of the inside gave it a clean, comfortable feel.
Customer Service
Unfortunately after arriving, there was some confusion on where to sit as multiple servers told us different things. One said sit at the high top and another told us to sit in a booth. I could tell right off the bat that the staffing was very new. This is not a chain restaurant, but is locally owned so immediately I could tell that the stores processes and systems were new and inexperienced. I would highly suggest bringing in training for the wait staff and focus on improving systems and processes. I would love to come back after they become a little more experienced in this arena.
One other problem that occurred was the time it took from ordering our food to getting it. It took about 45 minutes, again process and systems need improvement. The server told us that they were resetting the water to cook the ramen and that did account for the long wait time, but again if the process was to start a new pot of water while the old one was still going, they could have make the customer experience much better.
We happened to invite a few more people to the restaurant that night and one comment from the server did not sit well with us. After telling her some more people were coming, she stated "ohh that's fine. More people means a bigger tip for me!"
As a server, you absolutely do not want to portray the image that you are just there to be paid. You want to portray the image of service and that comment was a clear sign that the wait staff needs more training.
Overall, I would give the customer service a four. Very unorganized, incredibly long wait times for a simple bowl of ramen, and an incredibly rude portrayal of ďexpectingĒ a bigger tip. The one positive was the lady on the phone was very helpful.
The Noodles
If you like your ramen noodles on the thin side then this might be for you. The noodles were about angel hair spaghetti sized. Not typical for ramen, but not unheard of. I personally like the noodles to be medium sized, about 2mm. The noodles did a decent job of preserving the broth and holding that flavor. I felt like it complemented the dish well.
Overall, I would give the noodles a seven. Not the best noodles Iíve had, but it wasnít bad. Again personally, I wasnít a fan of the thin noodles, but some people might love it.
The Toppings
Ramen Haus had some of the most interesting topping choices Iíve come across. In my tonkotsu I had a bunch of slices of chashu, green onion garnish, a quarter square of seaweed (nori), two halves of soft-boiled egg and a scoop of corn. Surprisingly I was a fan of the corn. This is the unique factor that Ramen Haus has over other ramen shops. The corn complemented the creamy broth perfectly and gave it a fresh look.
The chashu was excellent. There was a huge amount of meat. Probably five or so slices. They were a little too thick and didnít have the melt-in-your-mouth characteristic that I look for in good chashu, but it was delicious. One potential problem here was that my meat had a spicy kick. This could have been on purpose, but I know they have a Spicy Tonkotsu option so my guess was that they mixed the meat up on my order. This goes back to the processes and systems that are defunct at this establishment.
The soft-boiled eggs were cooked correctly. One issue with them was that they just tasted like egg. A good bowl of ramen should have the eggs marinated with a sauce that complements the rest of the meal. In this case it was a clean, white egg with no added taste.
Overall, I would give the toppings a nine. The excessive amount of chashu was much appreciated and the corn gave it a unique spin that will help guests remember this specific bowl of ramen.
The Broth
The broth was very well made. It was creamy; it complemented the toppings and wrapped the bowl up nicely. It had a rich pork flavor and had a unique punch to it.
Overall, I'd give the broth an eight. It was well prepared, had a very rich pork flavor and had a subtle flavor that gave it some uniqueness.
Conclusion
I am a connoisseur of ramen and have been to nearly all the best ramen places in Utah. The ramen here was decent, but the experience was subpar. I would love to try this place again but only after they have had some wait staff training. Honestly, the customer service was one of the worst displays of professional conduct that Iíve ever experienced. The servers were confused about where to put us, the wait time was incredibly long for a simple bowl of ramen (45 minutes is crazy), and the servers are too pre-occupied with their tip rather than with customer satisfaction.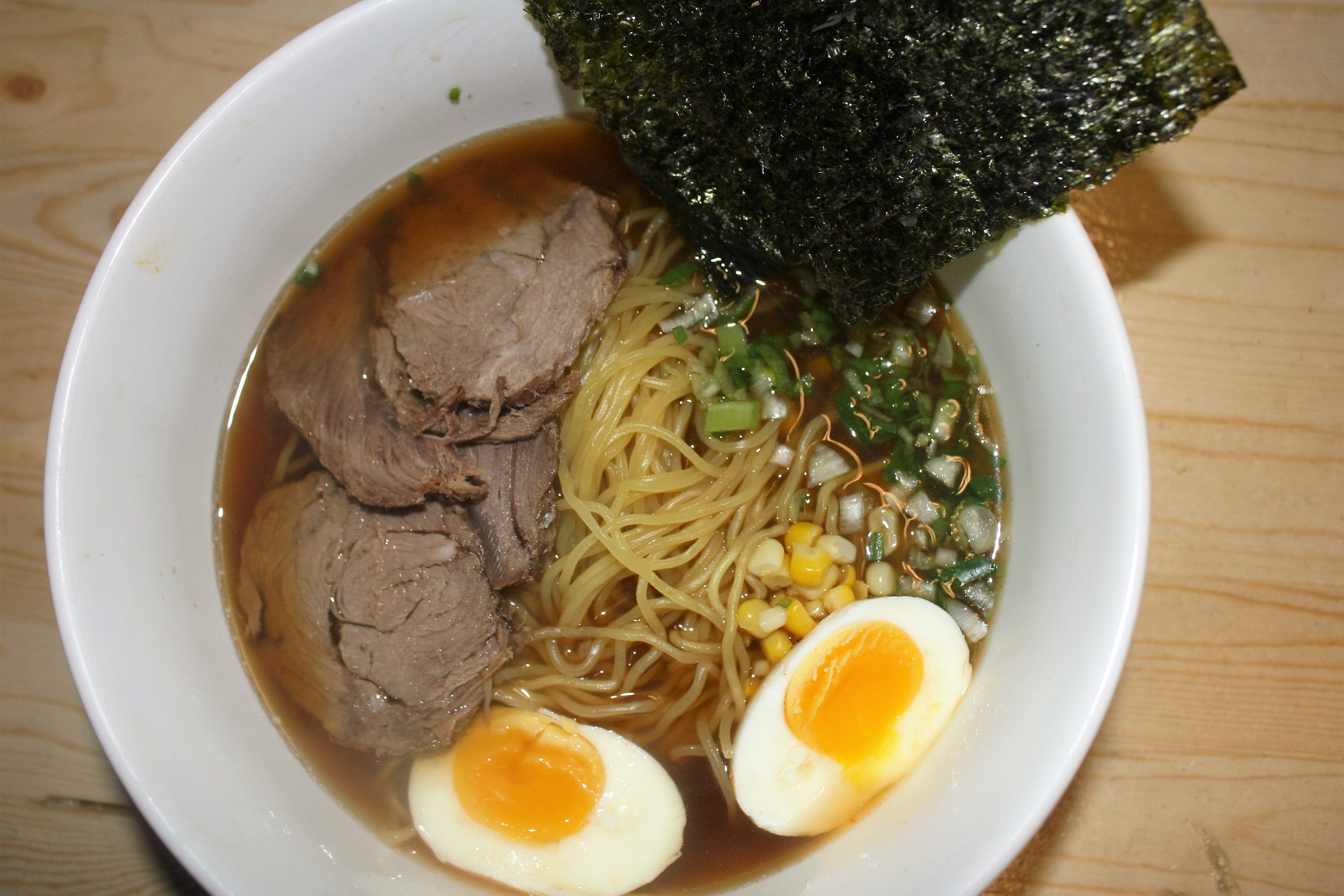 Post a comment:
1

Comment(s)
---